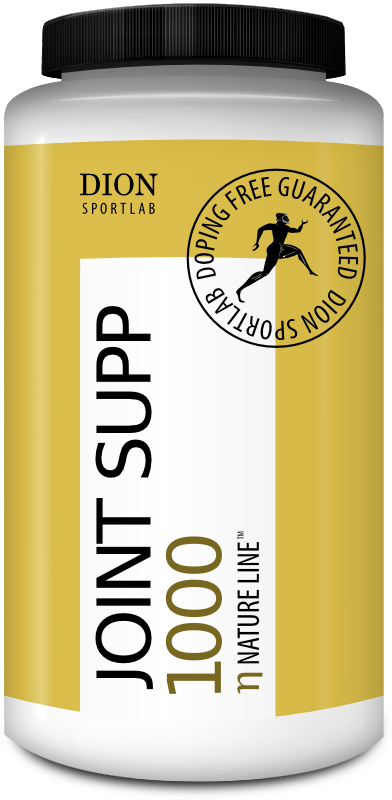 11.99€
60 caps.
in stock > 100 pcs.
η JOINT SUPP 1000
Glucosamine & Chondroitin

Ingredients:
glucosamine sulfate KCl (crustaceans), chondroitin sulfate, curcuma longa extract, boswellia serrata extract, capsule: gelatin, bulking agent: maltodextrin, anti-caking agent: magnesium salts of fatty acids.
1 serving
1 caps.
(1 g)
Glucosamine Sulfate 2KCl
Chondroitin Sulfate
Curcuma Longa extract
Boswellia Serrata extract
750 mg
175 mg
50 mg
25 mg
Nutrition Declaration
100 g
1 caps.
(1 g)
Energy, kJ
Energy, kcal
Fat, g
of which saturates, g
Carbohydrate, g
of which sugars, g
Fibre, g
Protein, g
Salt, g
540
130
0
0
0
0
0
10
0
5,4
1,3
0
0
0
0
0
0,1
0

How to use:
Take 1 capsule daily.
Information for people with allergic reactions – contains seafood!

Info:

Bos primigenius taurus

Crustacea sp.
Natural glucosamine is extracted from shells of marine crustaceans (
Crustacea sp.
) by the up-to-date technology of hydrolysis. The raw material for production of natural chondroitin mainly is obtained from the offal of bovine animals (
Bos primigenius taurus
). Unique technology for extraction and purification provides preservation of all natural qualities of the supplement.

Curcuma Longa

Boswellia serrata
Sports food.